[parallax speed="0.5″ img_element="no" top_img_el="0px" left_img_el="0px" speed_el="0.5″ width_el="0px" height_el="0px" padding="20px" width="80%" float="none" height="300″ img_bg="9462″]
[gap height="35″]
[googlefont font="Playfair Display" float="none" line_height="1.2″ size="36px" margin="28px 0 20px 0″ color="#fff" align="center"]"If you cannot do great things,
do small things in a great way."[/googlefont]
[googlefont font="Playfair Display" float="none" line_height="1.2″ size="14px" margin="10px 0 90px 0″ color="#fff" align="center"]– Napoleon Hill –[/googlefont]
[/parallax]
[gap height="28″]
[googlefont font="Playfair Display" float="none" line_height="1″ size="28px" margin="0px 0 0px 0″ color="#000″ align="left"]ABOUT[/googlefont]
[googlefont font="Playfair Display" float="none" line_height="1.2″ size="52px" margin="0px 0 14px 0″ color="#000″ align="left"]MONQUER[/googlefont]
[googlefont font="Playfair Display" float="none" line_height=".9″ size="36px" margin="0px 0 14px 0″ color="#000″ align="left"][/googlefont]
[gap height="14″]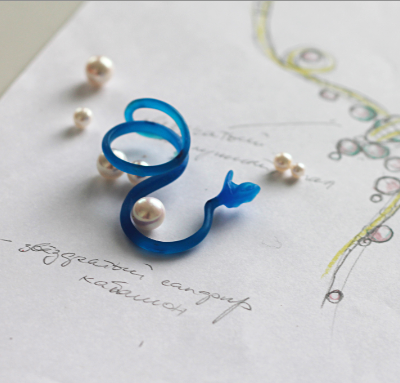 [gap height="14″]
Just imagine with what pride you will show your family and friends a luxurious jewelry piece with diamonds or precious stones, in the creation of which you were deeply involved.
As our Personalization vs. Standardization post says: "Personalization is not a new trend in jewelry art as, being everlasting, jewelry gives a unique opportunity to capture the moment, emotion or reflect some life events.If you have not decided what product you would like to have our creative designers will help with the choice of models, depending on your requirements, budget and personal criteria.Your idea will be drawn by the professional artists and after the approval of sketches, work goes into caring hands of masters and only after careful evaluation of the quality of your product.
[gap height="28″]
[gap height="14″]
3D Jewelry design, simulation of future product made ​​of wax, the use of laser technology and manual labor provide to create exclusive jewelry, fulfill any customer's wishes, even when it comes to the most unusual ideas.
Are you worried with the right color solution? Need a stylistic advice?
In our team with have fine jewelry stylists versed not only in fashion trends and jewelry styles, but also in the magical aspects of the stones energy properties. They will help you to find your personal jewelry collection!
Before you place your jewelry order, we offer you to get acquainted with the useful information that will help to avoid the most common mistakes.
To expedite the processing of your order, we have created a special form that will help you to get the most needed information or please send your request directly to info@hyrv.co
[gap height="28″]